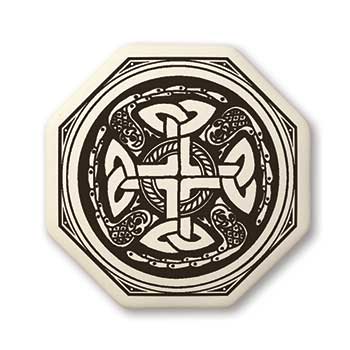 Celtic Cross, Octagon
Apply to become a Touchstone Distributing retailer to see pricing & ordering options for our products.  The process is fast and easy, and once approved, you'll be able to log in, see pricing and order products online as an official wholesaler!
Description
Celtic Cross
Celestial Energy
The cross is a universal symbol from ancient times, and like the sacred tree and standing stone, it represents to the Celts the union of celestial and earthly forces. The axis of the cross indicates the infinite spiritual expansion in all directions, and the inner circle symbolizes the unity and consolidation of these powers into a central point, a source of potent spiritual energy.
Additional information
| | |
| --- | --- |
| Style | Pendant Small Boxed, Pendant Large Boxed, Brooch Large Boxed, Magnet, Ornament Boxed, Earrings Small Boxed |