Our Zodiac pendants were design by Trina Davenport and have a stylized feel to them. The braided rayon loops through the hole in the piece.
Each design is fired into the clay at 2200°F, producing remarkable clarity and ceramic-hard durability that will not peel or wear off. Each is surprisingly lightweight, finished to a satin touch and comfortable to wear. Pendants are on a 32" braided rayon cord.
Sizing
Pendants: 1-5/8″ in Diameter
Retail Options
Show off all 12 Signs in a convenient Display Tray!
All Zodiac Pendants are packaged in a gift box on flocked foam (shown above).  Included is a descriptive card of the meaning of each sign.  People are drawn to the meaning as well as the design of each piece. We offer multiple options for retailers. Please see our Celtic Art Packaging and Presentation for examples!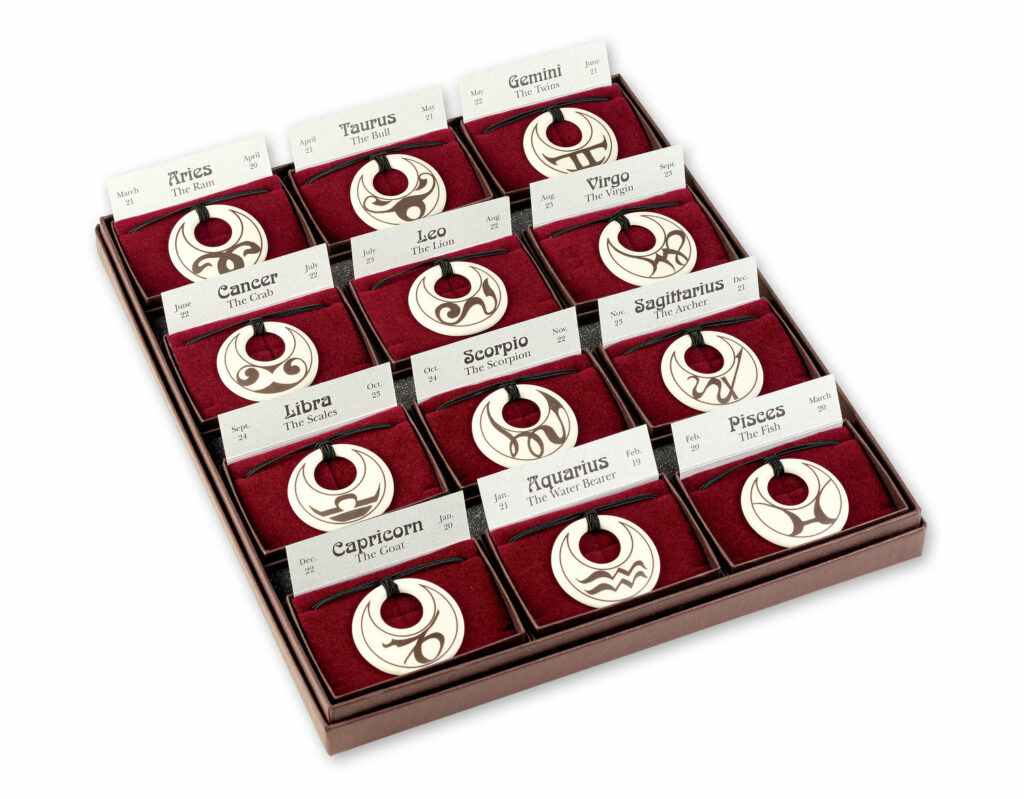 Explore Zodiac Pendants