Product Packaging: High-Quality Gift Boxes
Available for Pendants and Ornaments
All items are packaged in a gift box on ruby flocked foam. Included is a descriptive card of the meaning and lore of theme. Our accounts have shared that these descriptive cards can be responsible for up to half of their sales. People are drawn to the meaning as well as the design of each piece.
Pendants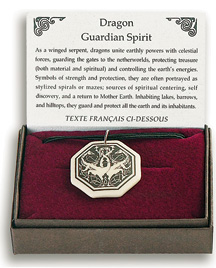 Ornaments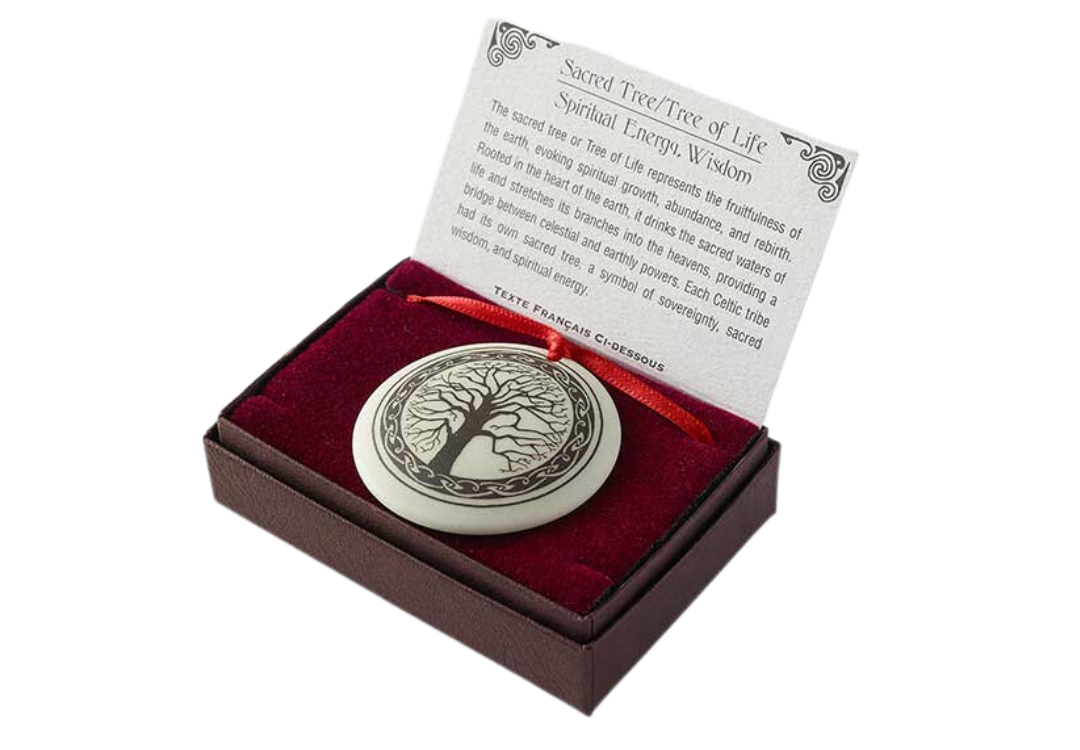 Celtic Art Shapes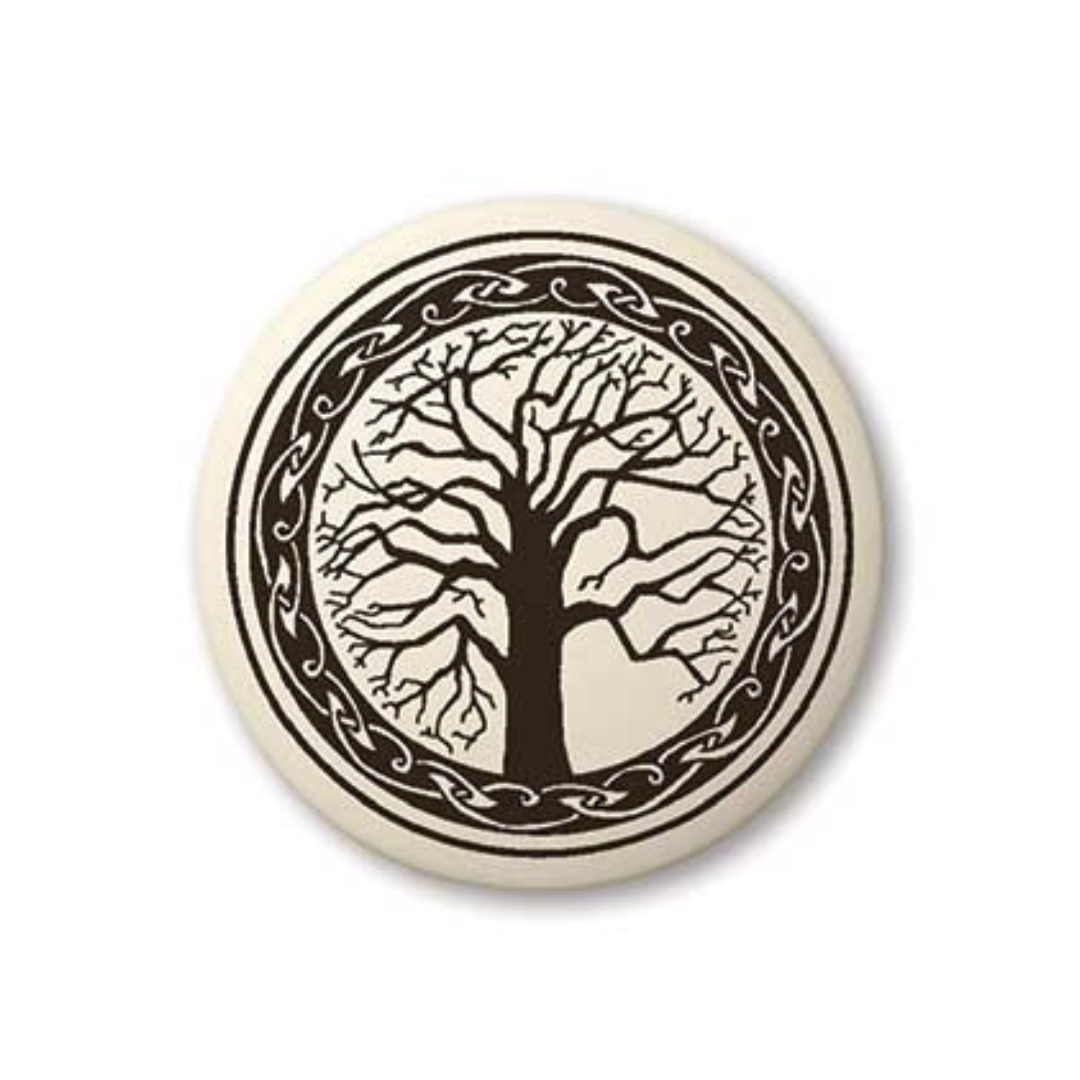 Round
Oval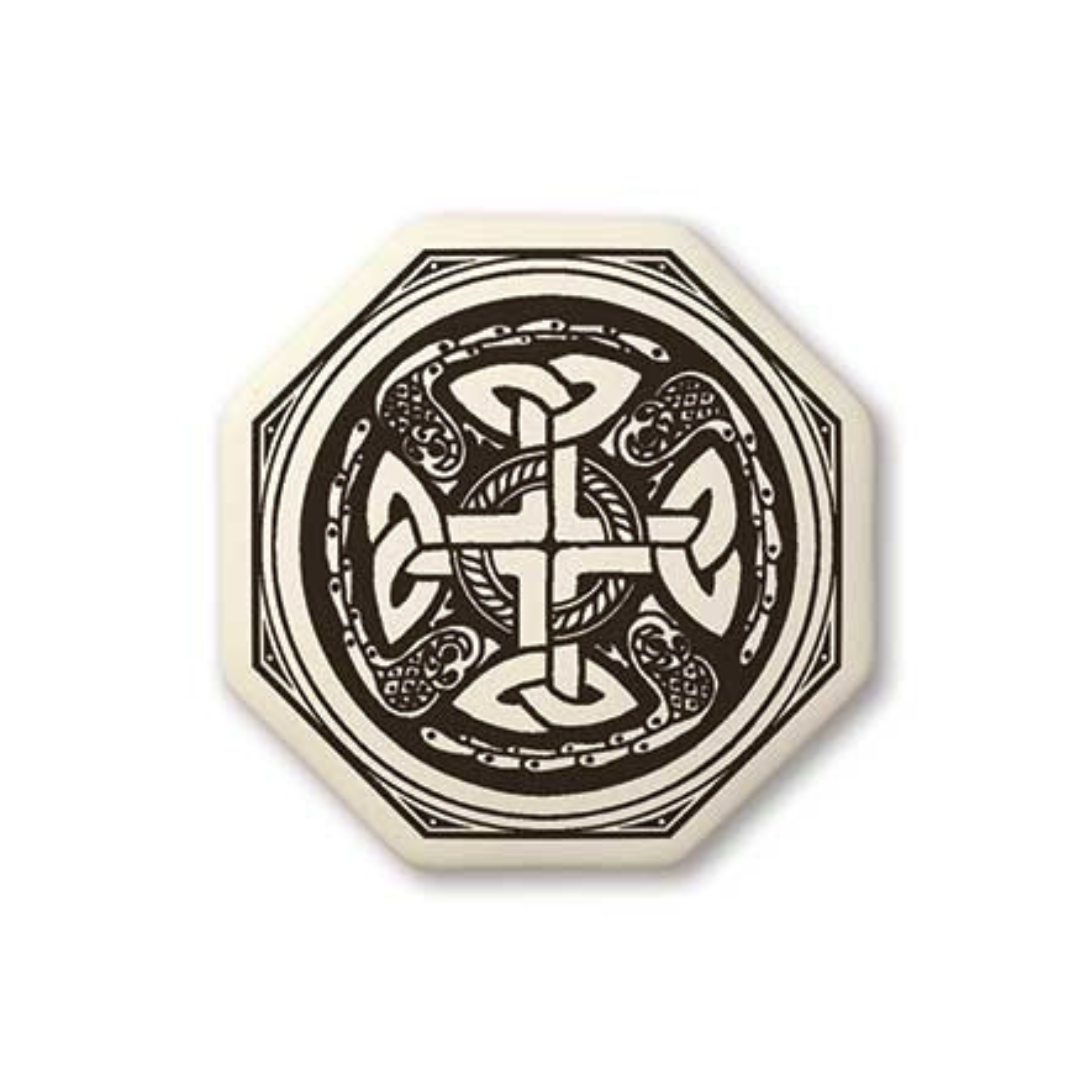 Octagon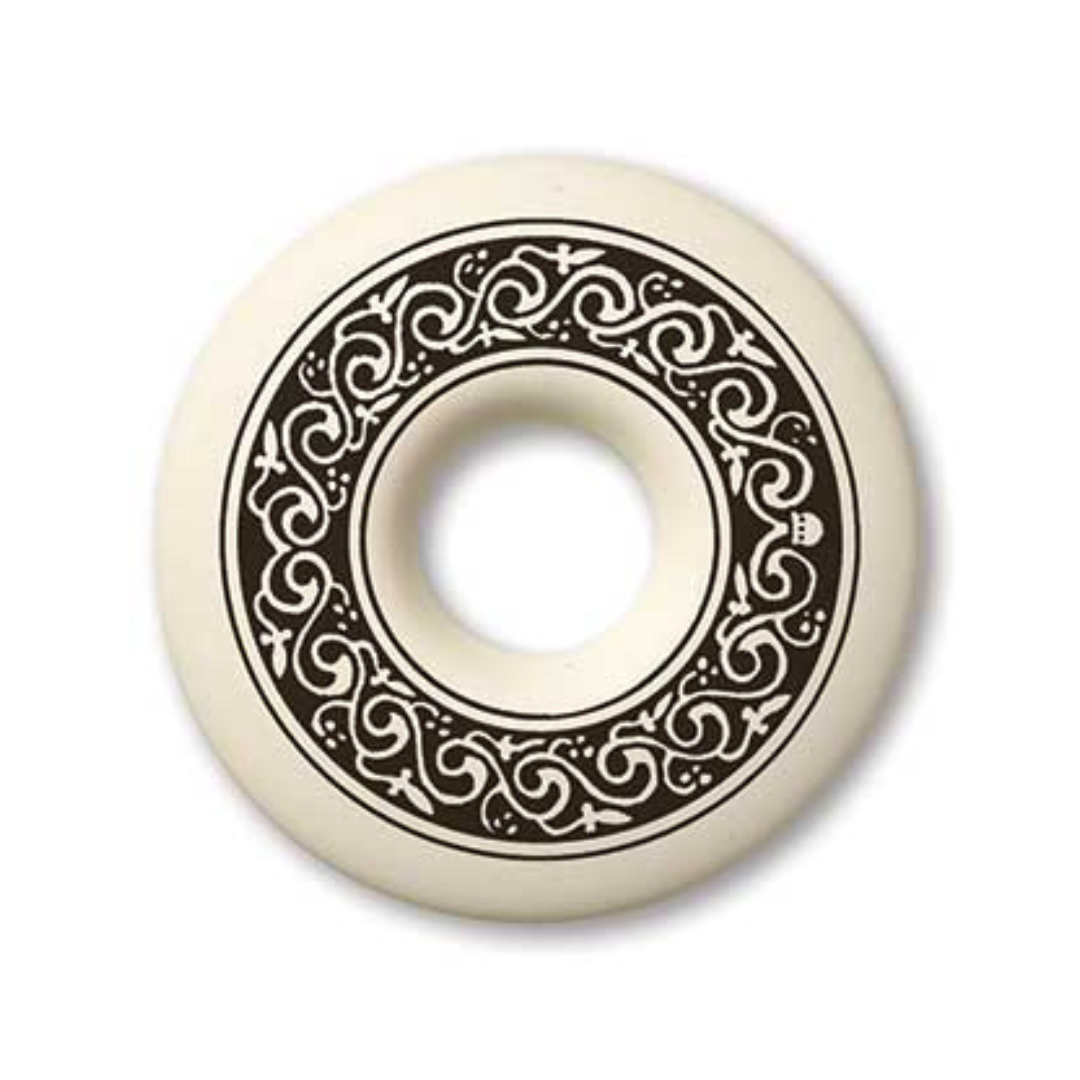 Annulus
Pendant Sizes
Small Pendants: Round: 1″, Oval: 1-1/2"x 7/8″, Octagon: 1-1/8"
Large Pendants: Round: 1-1/2″, Oval: 1-3/4" x 1″, Octagon: 1-3/8″, Annulus: 1-3/4″
Ornaments: Round: 1-7/8″, Oval: 1-1/2″ x 2-5/8″, Octagon: 1-7/8″
Retail Display Options
Boxed product can by displayed on our 4-sided spinner display. This fixture displays 48 boxed items and has interior storage for over 100 pieces of back-stock.
Or, we offer display trays that hold 12 pieces, each with a header sign. Either option is available for free with an appropriate order. Contact us for further details.
*Also please note that we don't sell tree-skirt dresses, for displays. Our retailers and partners are very creative and we love seeing what people come up with to display product year round!