Our Pathfinders Pendants line consists of 140 original wildlife designs by 3 Michigan artists. We are the sole producer of these pendants that are handcrafted in our studio in DeWitt, Michigan. We began the line in 2005 and today continue to celebrate wildlife by creating pieces with intrinsic meaning and quality that withstand the tests of time. With simplicity and elegance, each piece summons our natural desire to share what has meaning to us with others. Each piece invites us to tell our own story.
The Pathfinder line is sustainably made, durable and contemporary in appeal. Each of the designs is kiln-fired into clay at 2200°F, producing detailed imagery in porcelain, with remarkable clarity and ceramic-hard durability that cannot peel or wear off. Each piece is surprisingly lightweight, finished to a satin touch and comfortable to wear.
Every Pathfinder is an expression of our wonder and appreciation for animals, with which we share our world. From the dawn of time, animals have been our friends, teachers and guides. Pathfinders celebrate the power of these relations. Our Pathfinders Pendants line is perfect for wildlife refuges, sanctuaries, nature preserves, state parks, and festivals honoring wildlife. They are as integral to small gift shops around the corner as to our nation's heritage monuments and national parks, including Yellowstone National Park, Great Smoky Mountains National Park, Death Valley National Park and many more across the USA.
We offer Pathfinders as Pendants, Ornaments, Pins, and Magnets, and starting in 2023, Wristlets. Visit our Packaging and Presentation page for display options of all sizes and configurations.
Pathfinder Product Sizing:
Pendants + Wristlets: Round 1″
Ornaments + Magnets: Round 1-7/8″
Pathfinder Product Packaging:
Packaging Available For Pendants and Ornaments
Hang Cards
Hang-carded product is a two-sided card with animal attributes on the front. The reverse side has the scientific name and four interesting "It's True" interpretive facts. Hang cards take very little space to display.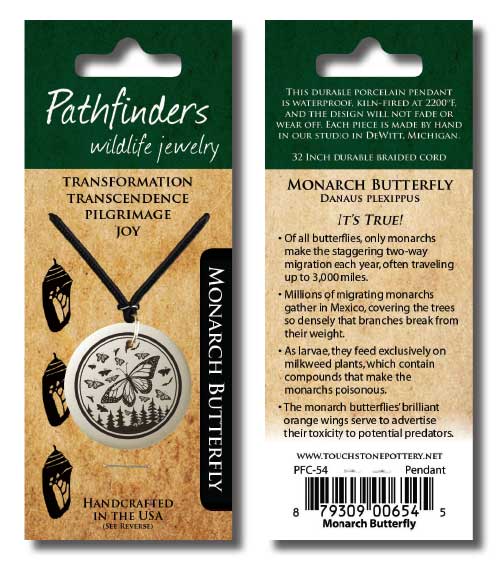 NEW! Pathfinders Wristlets
Available in all 140 Pathfinder designs.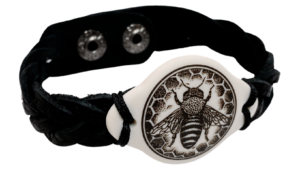 Explore the Pathfinders Products
These are the top 36 designs of our Pathfinder line. To see all 140 Pathfinder designs, go to our wholesale store and select the Pathfinders category.
Member of Public Lands Alliance (PLA). Approved by National Park Service rangers at many NPS locations around the nation.