In 2010 we partnered with artist and calligrapher Kathryn Darnell of East Lansing, Michigan. Kate is an illustrator & calligrapher with a passion for Irish manuscripts and Celtic ornament. Her work has been used for everything from jewelry and wedding invitations to company logos and tattoos. She has traveled in the west of Ireland and works from her studio in East Lansing, Michigan. You can see her work here: http://www.kldarnell.com/
Like all of our pieces, each design is fired into the clay at 2200°F, producing remarkable clarity and ceramic-hard durability that will not peel or wear off. Each is surprisingly lightweight, finished to a satin touch, and comfortable to wear. The pendants are on a 32" braided rayon cord.
Celtic Initial Pendant Sizing:
Round, 1″ in diameter
Product Packaging:
All initials are packaged in a brown gift box on ruby flocked foam.  Included is a descriptive card, outlining the tradition of Celtic interlaces and knotwork.  Gift-boxes generally have a higher perceived value and people are drawn to the meaning as well as the design of each piece.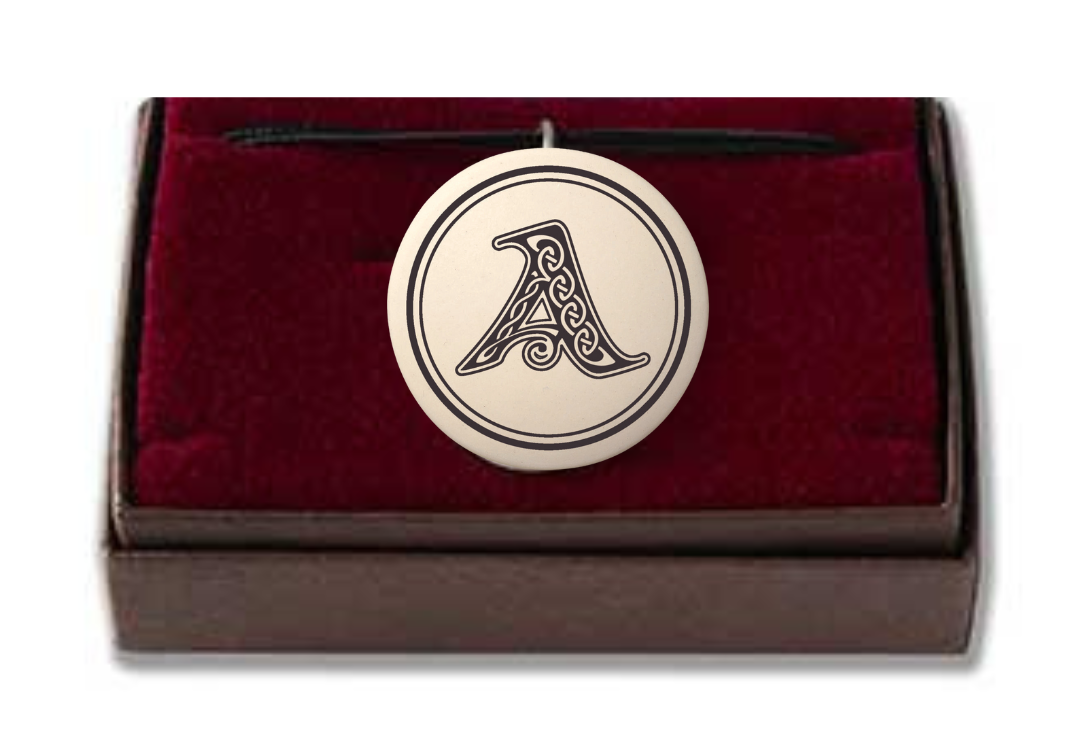 Explore All Celtic Initial Pendants
These are the 26 designs in our Celtic Initials line. To see all more Celtic Art designs, go to our wholesale store and select the Celtic Art category.