We offer two options for product packaging: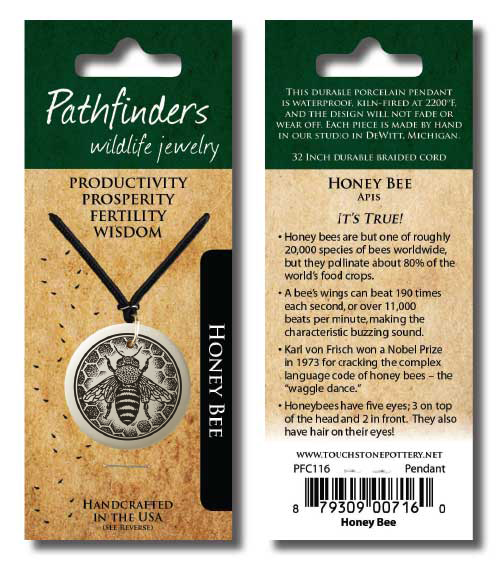 Hang Card with Interpretive Value
Hang-carded product is presented on a two-sided card with animal attributes on the front. The reverse side has the scientific name and four interesting "It's True" interpretive facts. Hang cards take very little space to display.
Choose from our "mini" display with 64 pieces or our beautiful 2-sided spinner display with 30 facings and 120 pieces.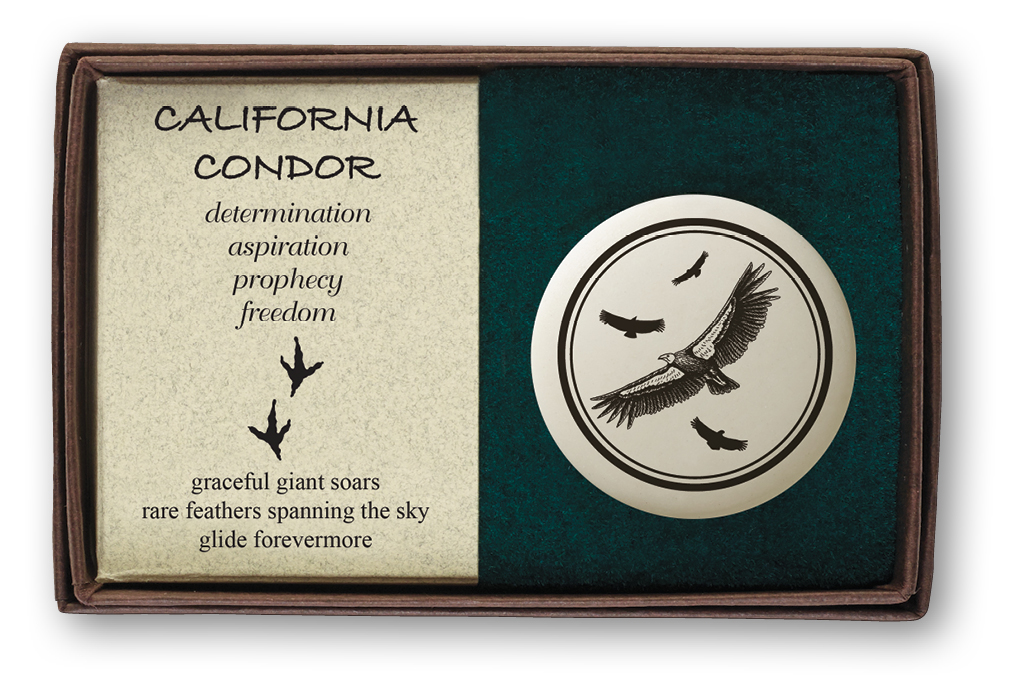 Gift Box
Gift-boxed items are presented on flocked foam with a descriptive card (shown). In the lower half of the descriptive card, below the tracks, is a poem in a Japanese Haiku format.
Gift-boxes have a higher perceived value. The boxed card has the four attributes commonly associated with the animal and a poem in a Japanese Haiku format on the card.
Retail Display Options
We offer a number of display options for both the carded and boxed Pathfinders.
Carded Product Displays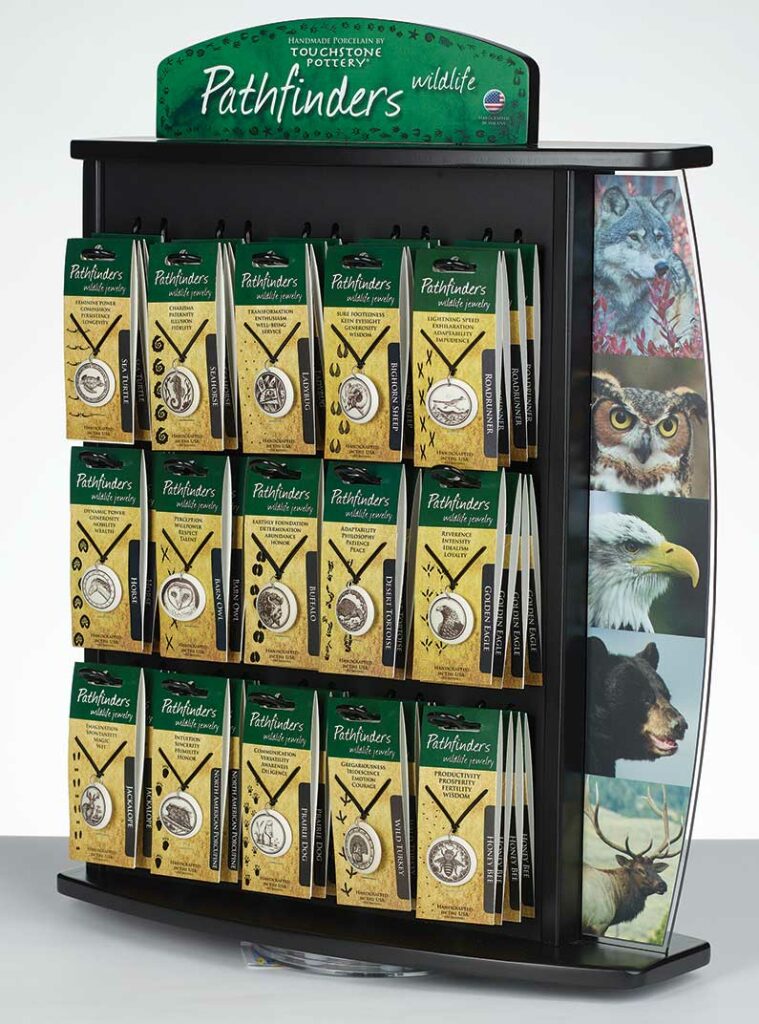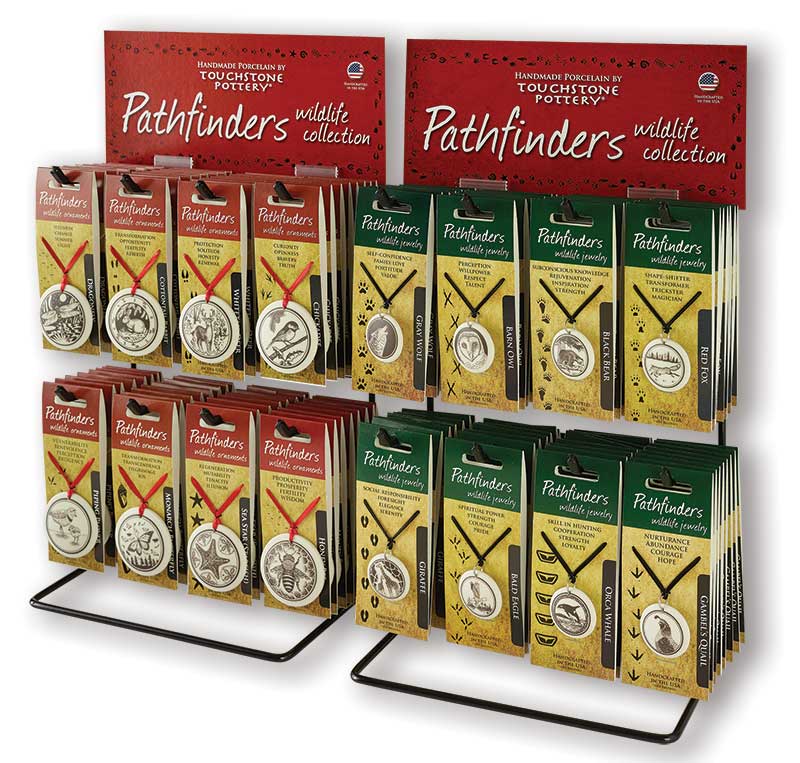 Boxed Product Displays
Boxed product can by displayed on our 4-sided spinner display. This fixture displays 48 boxed items and has interior storage for over 100 pieces of back-stock.
Or, we offer display trays that hold 15 pieces with a header sign. Either option is available for free with an appropriate order. The display is 17.5 inches tall (20 inches with the signs), 15 inches wide on each side and has a 21.5 inch diameter (spinning radius). Contact us for further details.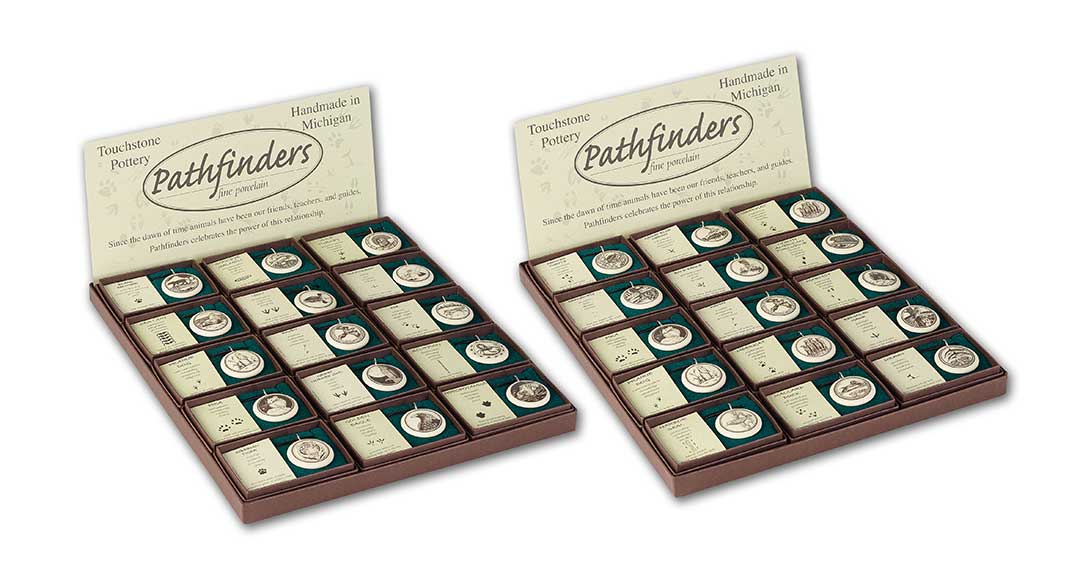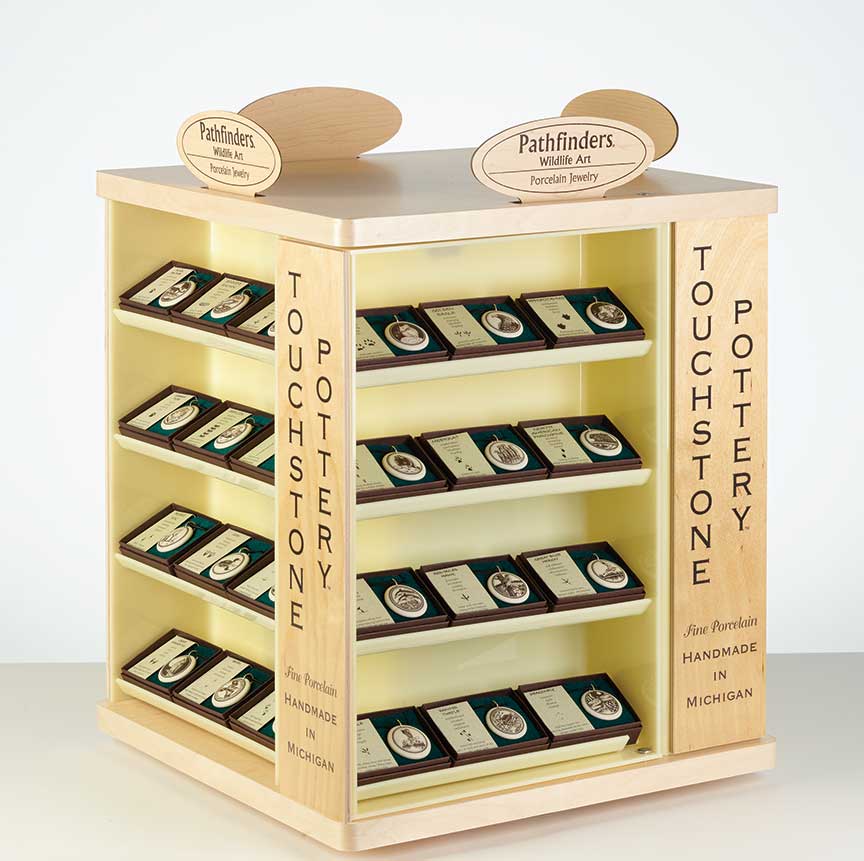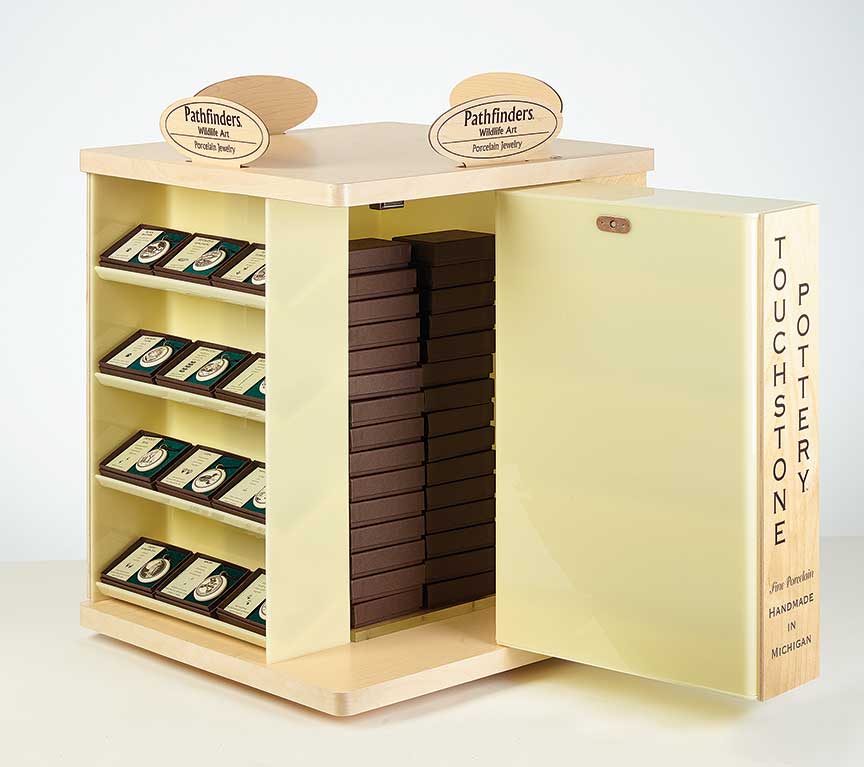 Available at Souvenir Shops and Parks nationwide
Retailers love Pathfinders!
If your souvenir or gift shop hails from a wildlife-rich area, Pathfinders Wildlife Pendants are a perfect product to carry. They offer a quality, made in the USA option that appeals to collectors, nature lovers and wildlife enthusiasts. They're sold at an attractive price point and offer retailers a good margin.
Parks love Pathfinders!
Great Smoky Mountains to Sleeping Bear Dunes National Lakeshore, from Yellowstone National Park to Death Valley, Pathfinders jewelry line offers National Park concessionaires and not-for-profit retail partners a unique gift idea, at a great price point. Made in the USA in our facility in DeWitt, Michigan, the Pathfinders line is interpretive and educational, and is a lasting memento of your guests' experiences at your parks.