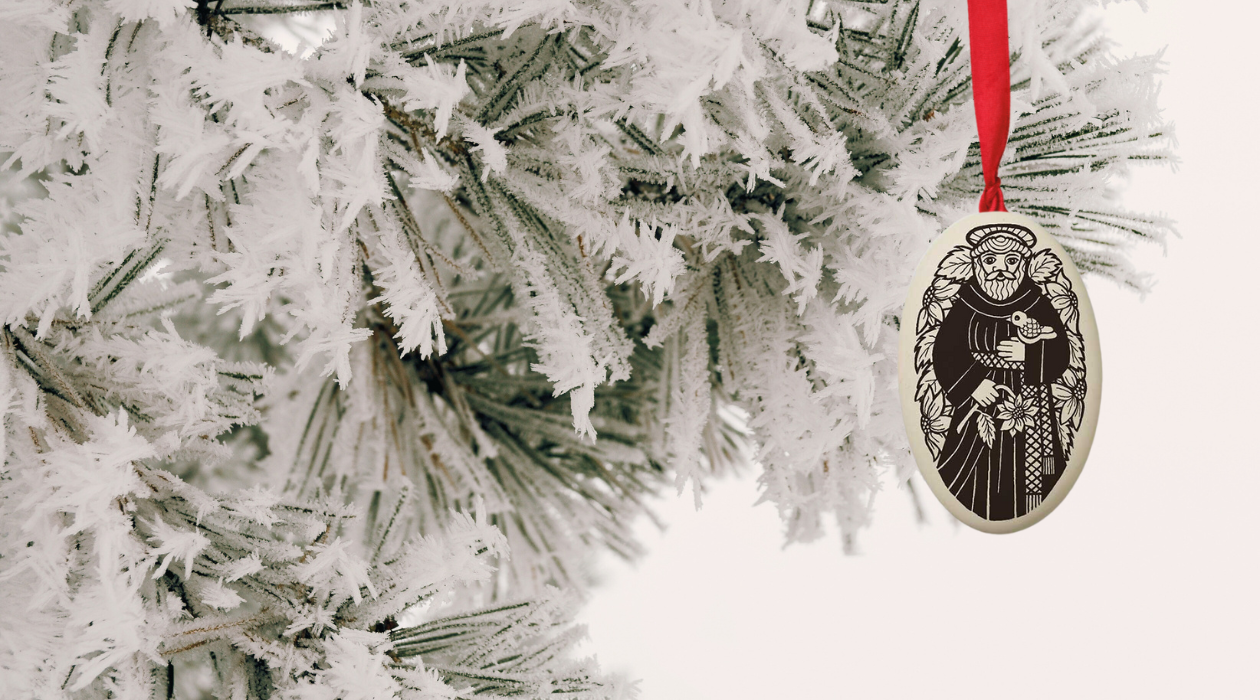 Our Patron Saint Porcelain ornaments are made in our studio, by hand. They have the same durable ceramic-hard finish as our pendants.
Each ornament is mounted on an 8 inch satin ribbon and gift-boxed. Our free display trays hold one dozen gift-boxed ornaments and has its own signage.
Patron Saint Ornament Sizing:
Oval: 2-1/2″ by 1-1/2″
Patron Saint Ornament Product Packaging:
All items are packaged in a gift box on ruby flocked foam. Included is a descriptive card of the meaning and lore of theme. Our accounts have shared that these descriptive cards can be responsible for up to half of their sales. People are drawn to the meaning as well as the design of each piece.
Explore All Ornament Designs
These are all 26 designs of our Patron Saints Ornaments line, in alphabetical order. To see all 60 Patron Saints pendants, go to our wholesale store and select the Patron Saints category.